top
>About the Ashiro Region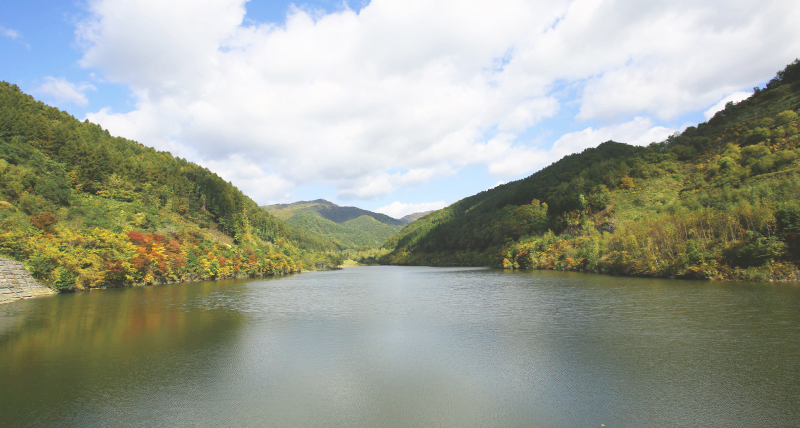 Ashiro Region

Hachimantai, located in the northwestern area of Iwate Prefecture. Located close to the borders of Akita and Aomori prefectures, the city sits almost at the center of the three north by northeast prefectures.
Blessed with vast nature, the area has plentiful tourism resources, including hiking grounds, hot springs, and ski slopes. The Hachimantai and Ashiro Region, which is home to the Appi plains, is the optimal environment for rindo cultivation.
---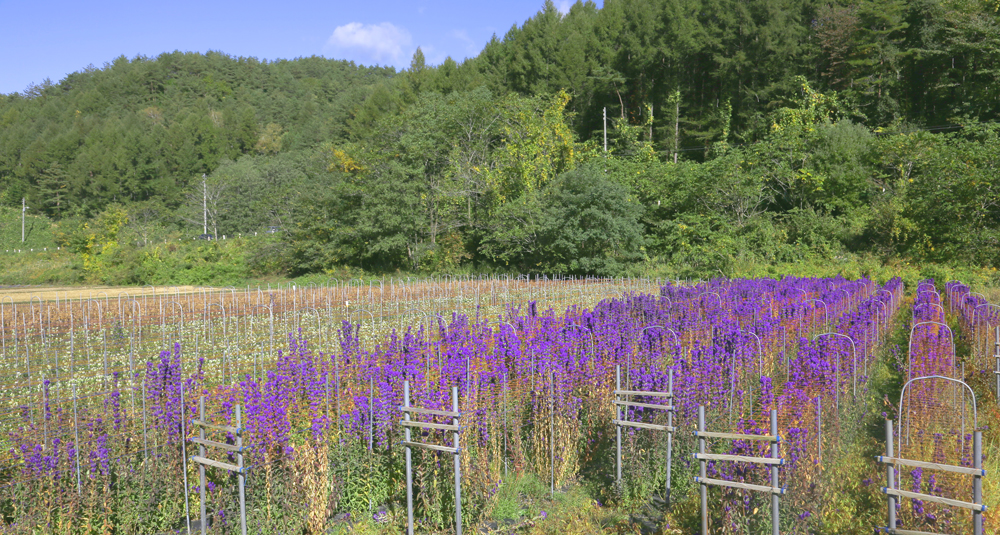 The rindo is an outdoor flower
The Ashiro rindo is grown based on outdoor cultivation. To prevent replant failure, rindo and rice fields are cultivated alternately in 5-year cycles. Autumn is the time for harvesting rice and rindo. The gold color of rice ears and the brilliant blow of rindo petals. The contrast created by the vast fields is an impressive site.