top
>Producer Introduction

A super network of 200 producers' who oversee their own production and sales strategies
The Ashiro Rindo flower is produced by a network with approximately 200 members who make up the JA Shin-Iwate Hachimantai Flower Growers Group. To the world, to the next generation, to the hearts of people. Group members who grow and produce the rindo flower. We have received numerous agricultural awards, including the Minister of Japan Award and the MAFFAward, and have received much praise for our efforts.
In addition to domestic shipments, we are involved in a technology partnership with New Zealand and are working aggressively to expand exports to Holland and other foreign countries. Our stance is to strengthen our brand and be active not only as growers but, as an organization, serve as an opinion leader that works to improve grower networks throughout the flowerindustry.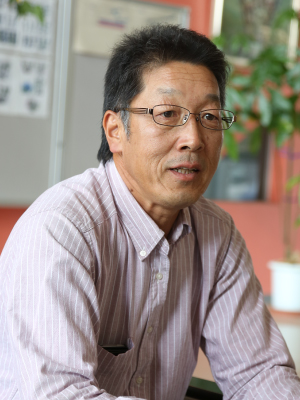 Toshihiko Takamura
(Group President)
Group leader and renowned grower who works to expand the Ashiro Rindo on a global level.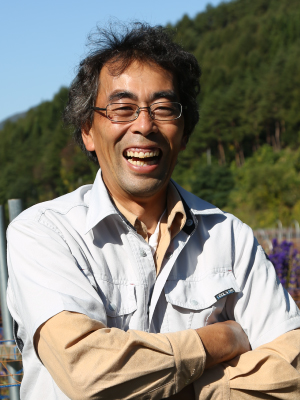 Tsutomu Yahata
(Vice President)
Serves in the role of producer who demonstrates the passion to create innovation while using SNS, etc. to disseminate information.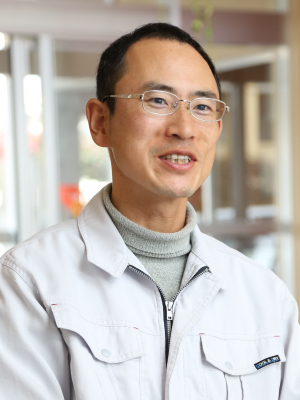 Yoshiteru Kudo
With overseas experience as a technical supervisor and as a Youth Group leader, he applies his passion towards developing the next genation of rindo growers.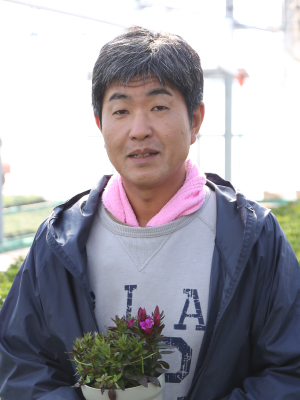 Kensei Tachibana
(Vice President / Potted Plant Research Workgroup Leader)
A group leader who works to pass along the joy of the rindo as a potted plant.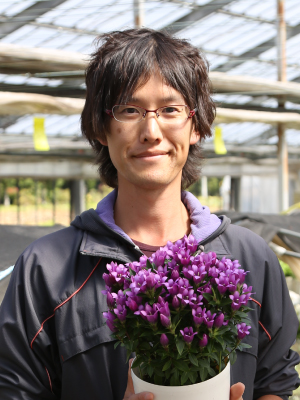 Yuuki Yahata
A young potted plant grower with a bright future.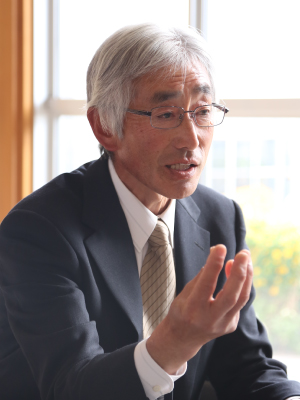 Hiroshi Yahata
(Ashiro Rindo Development Group Leader)
Formerlly served as Workgroup Leader. A leader in the development of the rindo and a key player in protecting the future of the rindo.